The Georgia Bass Federation is one of the very first of the 47 federations under the umbrella of The Bass Federation, Inc. we are 100% member owned and foundned in 1970. Our founding principals are Fishing, Youth and Conservation and serving those and our members are the major focus of the federation.  We annually hold low cost close to home events that can qualify YOU to fish some of the biggest  events with some of the largest payouts in all of competitive fishing.
So whether you want to fish for a living or just want to fish a large event once in a while we have something for YOU!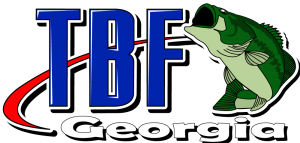 TBF is the best-kept secret in Bass Tournament Fishing!
Georgia Bass Federation