Every year Georgia Bass Federation clubs take pride in holding youth activities to introduce young adults and their parents to the sport of fishing. The next step in this evolution involves the spirit of camaraderie combined with fair competition. For Youth anglers, this means Georgia High School and Georgia Middle School anglers have access to safe and enjoyable opportunities.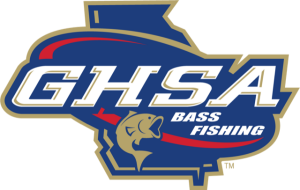 This right set of circumstances allows young anglers to participate and assist one another through shared experiences and the challenges a tournament day can present. In 2020 the Georgia High School Association announced the addition of Bass Fishing to its lineup of sponsored sports and activities. The GHSA partnered with The Bass Federation, The Student Angler Federation, and MLF for this new and exciting program. Details on all of this can be found below.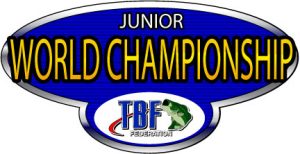 The Bass Federation Junior Anglers program is one of the oldest and most productive programs that the Bass Federation has ever had.  It was started by 4 state federations in 1994 and has grown into a nationwide program, culminating in
The Bass Federation Junior World Championship (JWC).
Upcoming Events
HIGH SCHOOL 
The 2023 Georgia SAF High School State Championship open to all SAF high school members is set for Feb. 25th, 2023 on West Point Lake, Mega Ramp – you can join and enter on HighSchoolFishing.org
The Junior 2023 dates are TBA :
The Georgia Bass Federation runs the single-day State Federation Junior Qualifier in the State of Georgia.
The top 10% of teams from Georgia will qualify from this single-day event to compete in the 2022 Junior World Championship.
All TBF Junior events are 2 person TEAM tournaments and the TBF Junior World Championship (JWC) has been expanded to 2 days of competition before the cut day to the day 3 finals.
For additional information and registration please visit ReelMoneyStudentTrail.com.
The 2023 GHSA High School Bass Fishing circuit, presented by Georgia Farm Bureau Insurance, for all GHSA affiliated and approved fishing club members, 2023 schedule is set and you can find those dates and info or enter them HighSchoolFishing.org
The Reel Money Student Trail affords opportunities for both High School and Junior level angling teams.
Schedule and additional information: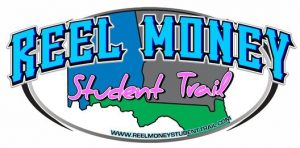 Visit Reelmoneystudenttrail.com.
Contact Us
Need additional information? Looking for opportunities for junior anglers in your area? Contact us!
GBF Youth Director
Wes Medows
youthdirector@gabasfed.org